Nitrous Dentistry in Thornton, CO
About Nitrous Oxide
Nitrous oxide (N2O) is another option for anxious patients. Dr. Braxton Haremza will provide you nitrous oxide through a nasal cannula or nasal hood. Based on the amount of gas given, and the length of time it is administered, you can experience one of three sedation levels: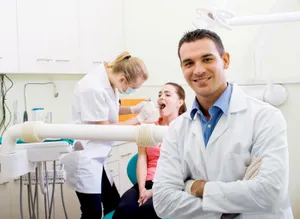 A vibrating or tingling sensation in your limbs.
Warm, comfortable feelings.
Euphoric, floating sensations and a sense of well-being.
Nitrous oxide also comes with many benefits. It is very fast-acting, reaching the brain in as little as 20 seconds and delivering pain relief in two to three minutes. Your doctor will also be able to increase or decrease the level of your sedation throughout the procedure as necessary. Nitrous oxide can also help to minimize the gag reflex. It is a safe drug that will not harm the brain, heart, lungs, kidney, or liver. It has few side effects, and you will not experience a "hangover" effect since the gas will eliminate itself from your body in three to five minutes. However, the use of nitrous oxide is not recommended for some people. If you suffer from emphysema or other chest-related conditions, or if you are in the first trimester of pregnancy, your dentist will not be able to use nitrous oxide. It is also contra-indicated if you are suffering from a cold since the gas must be inhaled through the nose. If you want to learn more about nitrous oxide, Dental Fear Central has provided a useful resource here.
If would like to schedule an appointment, or if you have any questions or concerns about an upcoming procedure, please free to contact us via phone or email. You can also learn more about the services and options we provide by visiting our services page.
Want to learn more about nitrous dentistry from Hearthside Dentistry?
Call our Thornton, CO office today at (303) 280-2285 to book an appointment