Our team of gentle professionals provides a full variety of advanced dental treatments utilizing the latest in medical technology. Our goal is to create relationships with our clients that help keep them in excellent oral health for a lifetime.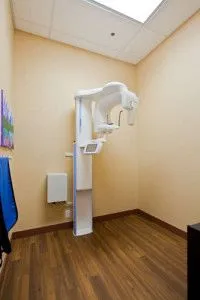 From a cracked tooth (see our Restorations and Crowns page) to gingivitis/gum disease ( Periodontal Therapy ), we can help you get back on the road to a healthy, happy, and well-maintained mouth. We can pace your care at a speed you are comfortable with, and we also offer financing options to suit your needs.
If you have been away from the dentist's chair for an extended period of time, we understand. Life happens and sometimes it can be difficult to make time for routine checkups. We are here to help you get back on the road to a healthy and happy smile – and we will be glad to notify you in advance of your appointments to make sure everything stays on track.
If your dental health is already in great condition, we provide regular cleanings and checkups for the whole family, alongside a suite of Cosmetic Treatments to further enhance your appearance. We offer in-office and take-home teeth whitening.