Tooth Restoration & Repair in Thornton, CO
Accidents happen. Teeth can crack, and sometimes break, through no fault of your own. There are many ways we can correct tooth damage without needing to turn to surgical procedures. Restorations and Crowns can help preserve the look and strength of your teeth as a long-lasting solution to minor damages and decay.
Today's dentistry uses metal-free fillings that give the tooth a more natural look. Previously, a mixture of various metals was used to fill the cavities within teeth. The color was metallic and the tooth no longer looked normal.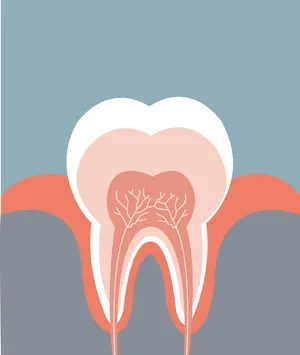 Composite resins and porcelains are considered materials that are more like teeth, and they are now used in fillings as a safe alternative to amalgams. Fillings made from the new materials react and look more like natural teeth.
The Basics of a Tooth
The outer layer of the tooth is called the enamel. Enamel is likely the hardest naturally occurring material that is produced by humans and animals. Enamel does not contain any living tissue, and it is made of tightly knit calcium crystals. It is easy for dental porcelains to mimic the enamel that covers the outside of the tooth.
On the inside of the tooth, there is dentin. This material is similar to bones and it is more porous than enamel. Miniscule tubes of collagen and calcium crystal deposits make up the dentin part of the tooth. Dentin is living tissue, and therefore it is highly sensitive.
The filling of a cavity consists of composite resins that behave like the natural dentin in teeth. Made of plastic resin and silica filler, dental composite resins are a modern alternative to the amalgam metal composite fillings.
Bonding
Old metallic fillings didn't attach to the tooth. The metallic filling would rest on the tooth, providing protection from pressure, heat and cold. Bonding is a key factor in the success of new, non-metallic fillings. The resin fillings bond to the tooth they are protecting, and this creates a strong connection with the natural tooth and the filling. This type of filling is more comfortable and keeps the natural tooth more protected.
Rebuilding Teeth
It is possible to rebuild broken or fractured teeth, but it all depends on how good the bond is between the materials used and the natural tooth. A tooth can be recreated to look natural and function effectively. This is typically accomplished with full coverage porcelain crowns.
If would like to schedule an appointment, or if you have any questions or concerns about an upcoming procedure, please free to contact us via phone or email. You can also learn more about the services and options we provide by visiting our services page.
Want to learn more about tooth restorations at Hearthside Dentistry?
Call our Thornton, CO office today at (303) 280-2285 to book an appointment!